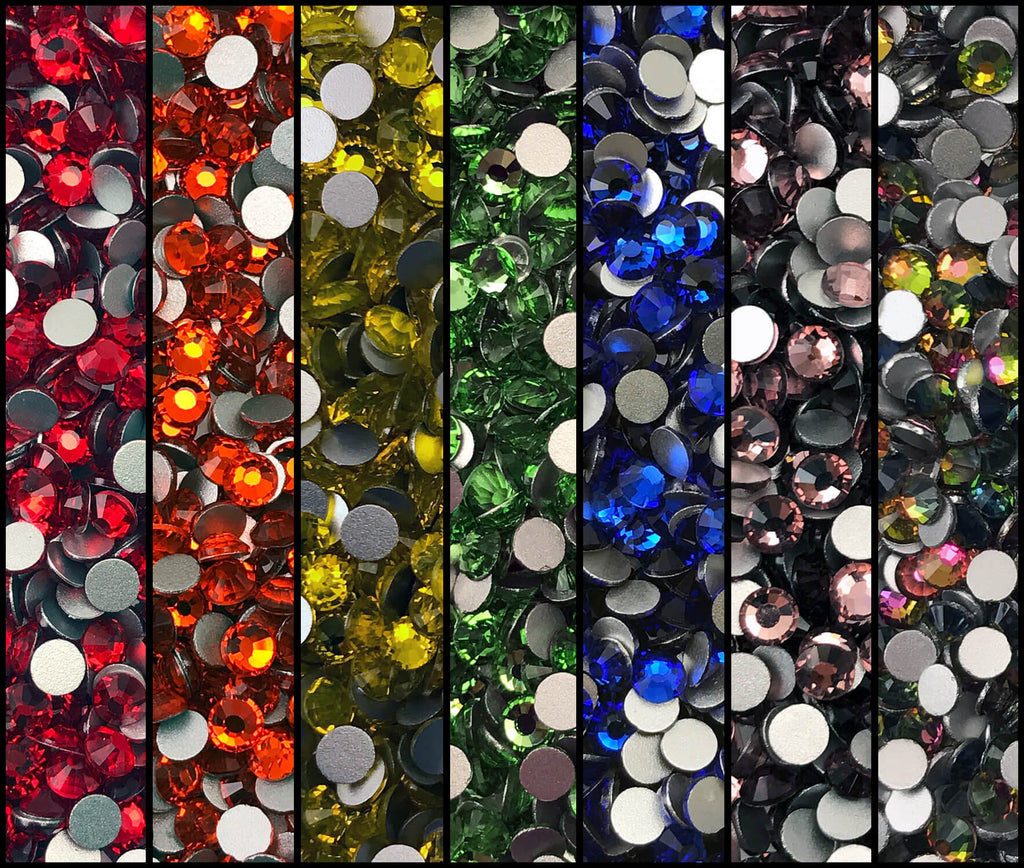 It's that time of year again! Celebrate and bring your creativity, imagination and pride together using this combo pack to sparkle up your outfit! This combo has 7 individual 10-gross packs of Siam, Hyacinth, Citrine, Peridot, Sapphire, Amethyst, and Rainbow itself!!

This is the non-hotfix version of everyone's favorite Pride Combo Pack! If you haven't used the non-hotfix variants of mine, you'll find a more colorful, vibrant, and sparkly stone than usual! Which you'd think was impossible after using the hotfix stones, but you have to see them to believe it.



How much does shipping cost?
Orders are shipped via either USPS First Class Mail or USPS Priority Mail depending on weight, and the cost ranges from $2.50 to $5.00. Orders that are $90+ ship for free
How quickly will I receive my order?
All orders get shipped within 3 business days, and depending on the type of shipping you will usually have your order in 4-7 days after checkout!  
Will I receive tracking information for my order?
Yes! Every single order comes with USPS tracking, which means you can enter your tracking number in USPS.com and see exactly where your order is and when USPS is set to deliver it to your shipping address.